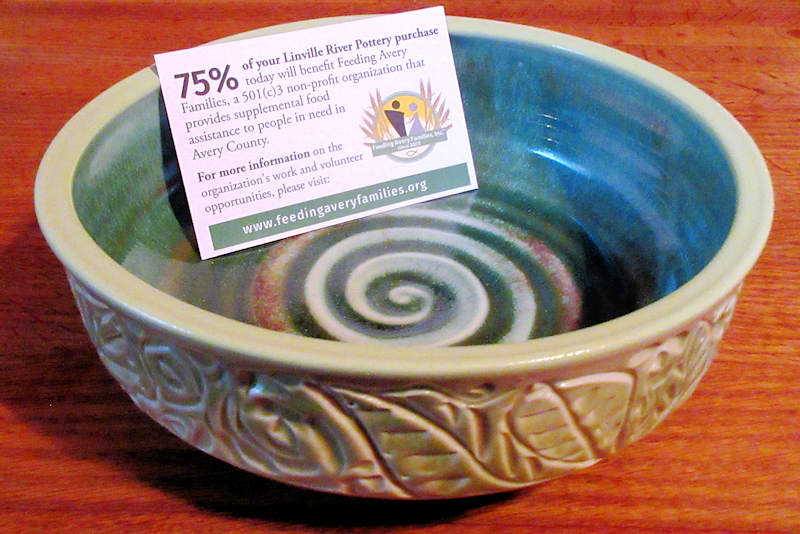 Clay for Community Pottery Sale
Saturday, June 4, 2022
Linville River Pottery
2180 Goose Hollow Road, Newland, NC (click link for Google Maps)
11 AM until 3 PM – or until pots are gone
Don't miss this amazing pottery sale fundraiser at Linville River Pottery. They will donate 75% of all proceeds to Feeding Avery Families. Find a variety of Patti Connor-Greene handmade mugs, bowls, vases, dreamscapes, earthscapes, wildscapes, and woodland series.
This is one of the few days of the year that their popular studio is open to visitors. It's located in the Linville Land Harbor community. Patti and Dan will have new work fresh from the kiln, as well as longtime favorites and sale pots. No early sales. Cash or checks only. No credit or debit cards.
Patti and Dan moved to the area full time in 2008. Since Patti was six years old, she has been working with clay. Patti views experimenting with clays and glazes as an immersion into the wilderness. This passion shows in the beautiful clays pieces created and in their dedication to benefiting the community around them.
The 2021 sale generated $1,500 for Feeding Avery Families – enough to fund more than 10,000 meals for hungry residents in Avery County.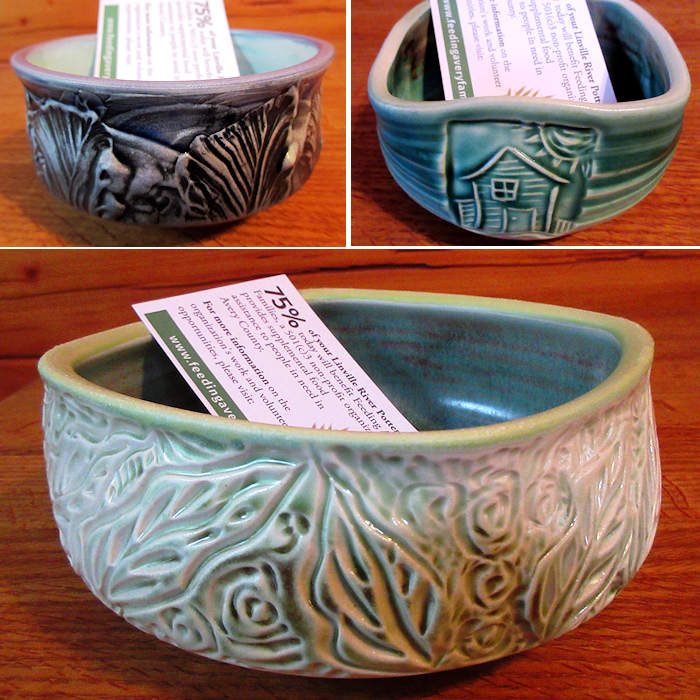 Go to their website to read more about Linville River Pottery and see more photos of their creations.