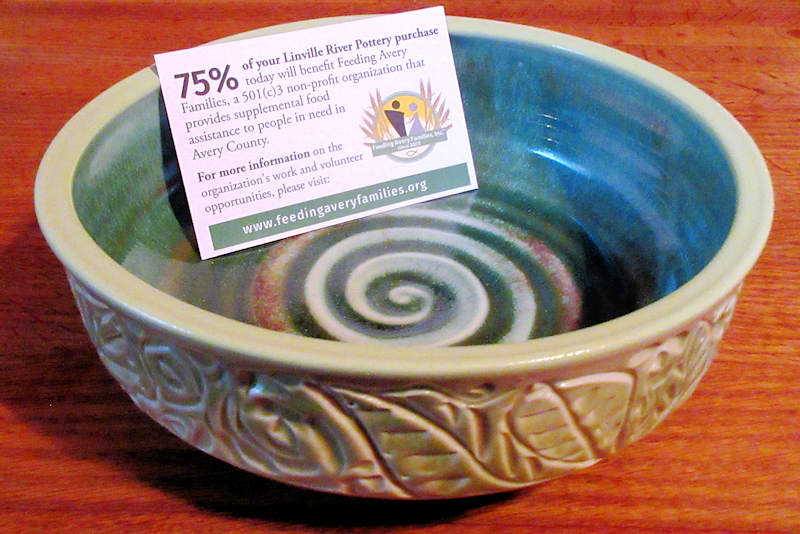 Clay for Community Pottery Sale
Saturday, June 3, 2023
Linville River Pottery
2180 Goose Hollow Road, Newland, NC (click link for Google Maps)
11 AM until 3 PM – or until pots are gone
If you enjoy using or gifting unique local handmade pottery while supporting nonprofit organizations vital to our community, join us for Patti Connor-Greene and Dan Greene's third annual benefit sale at Linville River Pottery. They'll donate 75% of all proceeds to Feeding Avery Families and to local land conservation nonprofits: Southern Appalachian Highlands Conservancy and Blue Ridge Conservancy.
Explore a variety of Patti's handmade stoneware and porcelain mugs, bowls, vases, dreamscapes, earthscapes, wildscapes, and woodland series. They'll have new work fresh from the kiln, as well as longtime favorites and sale pots. No early sales. Cash or checks only. No credit or debit cards.
Patti and Dan moved to the area full time in 2008. Since Patti was six years old, she has been working with clay. Patti views experimenting with clays and glazes as an immersion into the wilderness. This passion shows in the beautiful clays pieces created and in their dedication to benefiting the community around them.
The 2022 sale generated $2,026 for Feeding Avery Families – enough to fund more than 12,000+ meals for hungry residents in Avery County.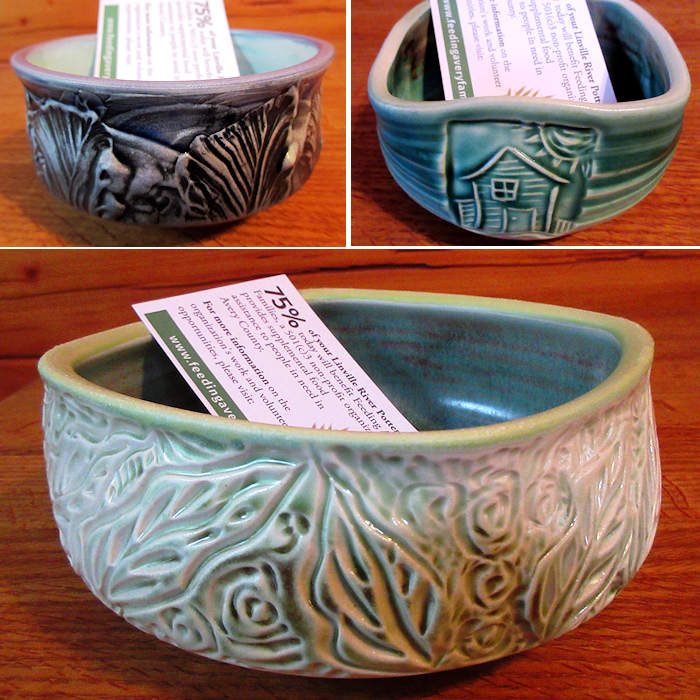 Go to their website to read more about Linville River Pottery and see more photos of their creations.