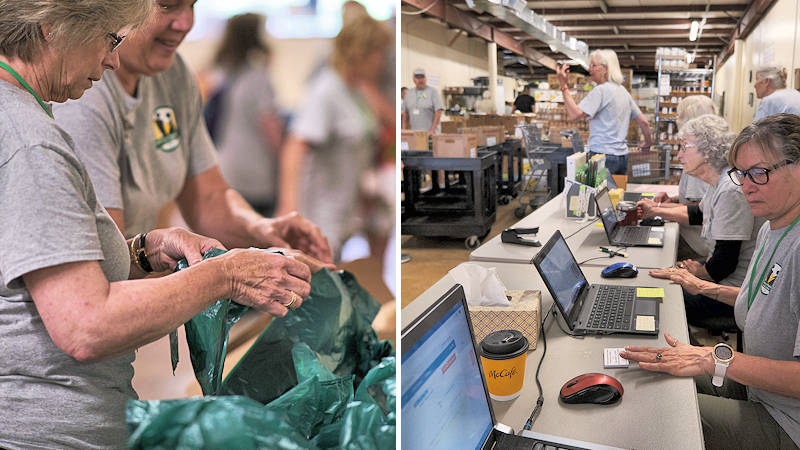 Feeding Avery Families (FAF) is a non-profit Christian organization in Avery County dedicated to eliminating hunger by any means possible including monetary donations, volunteerism, or food donations.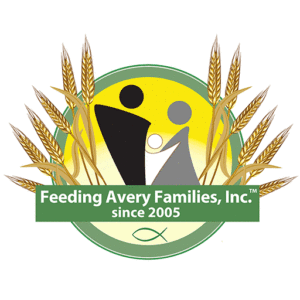 100% of all your efforts and/or contributions on behalf of Feeding Avery Families goes directly to Avery County families who still need help after exhausting all other available resources. FAF provided 60% of the food assistance in Avery County in 2017. We are an equal opportunity food provider.
Approximately 3,000 people (17%) living in Avery County experience some degree of uncertainty about their next meal during the year. That includes between 750 and 1,000 children. We are reaching less than 32% of those in need. Clearly what we are doing isn't enough.
Most of our work is done by dedicated, hard-working volunteers – with about 150 in the spring, summer and fall months and about 75 during the winter when many seasonal residents are away.
Community Food Pantries
Started in 2019, these food pantries are accessible 24 hours a day, 7 days a week on the grounds of the following schools: Avery County High School, Newland Elementary, Riverside Elementary, Banner Elk Elementary, and Cranberry Middle/Freedom Trail Elementary.
Backpacks
We deliver 300 small bags of food that school counselors put into backpacks of students. The bags are distributed twice a week to 150 children in Avery County schools. Volunteers packed the bags at Feeding Avery two days a month.
Looking Ahead
Our health consultant is working on its partnerships with county and area businesses to provide further outreach and improve the health of clients and patients through nutrition education counseling and other health care services. We hope this allows us to reach even more hungry people in our communities – even working with doctors to write prescriptions for food. We will also focus more on getting more medically appropriate food to our clients with specific health needs.
Watch Video: Dick Larson talks about Feeding Avery Families
If you have questions, want to make a contribution, or volunteer, contact Dick Larson at 828-783-8506. You can also mail Dick at P.O. Box 1075, Banner Elk, NC 28604.
Go to our News Blog for our latest updates.
Annual Reports
Read & download the 2018 Annual Report
Read & download the 2017 Annual Report
Board of Directors
Cathy Fields, Tony O'Harrow, Sheila Bauer, Charles Baker, MD, Carol Tuggle, Laura Carringer-Russell, McNair Tornow, Michael McKee, Tammy Woodie
Administration
Executive Director: Richard "Dick" M. Larson, MD
Assistant Executive Director: Jo-Ann McMurray
Secretary/Treasurer: Georgia Hollis