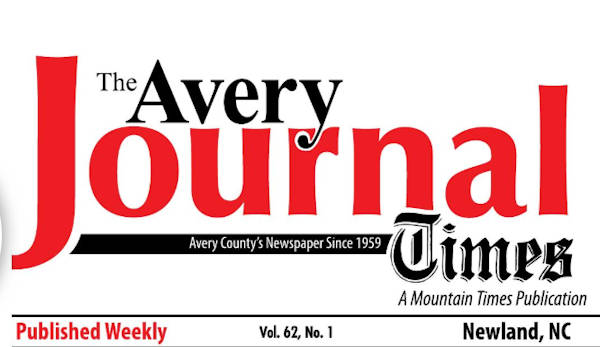 Feeding Avery Families caps off eventful year
By Carl Blankenship, Avery Journal, Jan 1, 2020
NEWLAND — Feeding Avery Families has made some major changes in the past year, expanding its services while adding new programs. In 2019 the number of people the nonprofit served jumped from 1,100 to 1,300 in November and December.
In 2019 the amount of food the nonprofit distributed increased from 306,000 to 506,000 pounds. FAF took over the weekend backpack food program in Avery County schools, added food pantries to each school stocked with snacks and set up five community pantries outside of a number of local schools. Those pantries are located at Avery County High School, Newland Elementary, Banner Elk Elementary, Cranberry/Freedom Trail and Riverside Elementary, and are available to anybody.
"We will probably go through 2,000 to 2,500 pounds of food a week keeping them stocked," Executive Director Dick Larson said about the pantries.
FAF has also fully made the switch to a client choice model, which allows clients to shop and choose what they need with one of FAF's volunteers.
There is more in the works for FAF as well. It has just leased more space next to its current facility for storage space for the food in its community pantries and to house other initiatives in the future.
It has hired a community health consultant and is working on partnerships with county and area organizations to provide outreach and improve the health of clients and patients through nutrition education and health care counseling.
Larson said the organization anticipates another 10 percent growth in food distribution this year.
The nonprofit applied for funding for a pharmacy, but did not receive it. Larson said at this point there is no intention to continue to pursue a pharmacy, noting the funding and logistics required to start and maintain one.
Larson, a retired surgeon, hopes partnerships with health care organizations will allow FAF to give more food to people in need, even getting physicians involved to write prescriptions for food and give indigent patients boxes of food, as well as a referral to the organization.
Larson said the end game for FAF, and the hope of people doing this kind of work, is to work themselves out of the job.
"That is certainly not going to happen in my lifetime," Larson said. "I don't think it will ever happen, but that would be the goal."