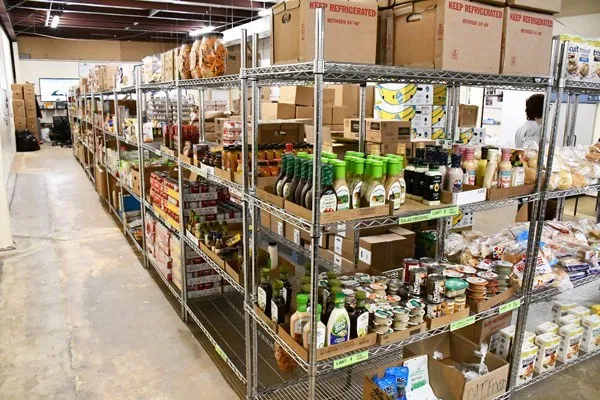 Under Dick Larson's Leadership, Feeding Avery Families Continues Bountiful Accomplishments and Anticipates Another Productive Year In 2020
By Tim Gardner
While expanding its services and adding new programs, the Feeding Avery Families organization has achieved milestones of astounding proportions the past two-and-a-half years.  This was especially true in 2019, and FAF expects another record-breaking year in 2020 with even more future growth in the following years.
While FAF requires a total team effort from its dozens of volunteers, Executive Director Dick Larson is given credit by those most familiar with the organization for much of its success.
Larson listed what he considers the milestone achievements of Feeding Avery Families during his tenure as its Executive Director.  Those  include: Change in food distribution to Client Choice; Increase in people fed from 1,000 to 1,300 per month; More than doubling the amount of food each family receives (from 27 to 60 pounds); Adding large amounts of fresh fruit and vegetables for each family; Substantially increasing the organization's financial reserves; Assuming management of the school backpack program and establishing in-school food pantries; and Creating and stocking five Community Pantries on school grounds, available anytime, day or night, to anyone who needs food, and that were built by the skilled trades class in carpentry at Avery County High School, under the direction of Nick Daniels.
When asked about the future of Feeding Avery Families, Dick Larson noted: "I believe that feeding of the hungry is scripturally sound and the need in Avery County will keep growing as its population ages."
For the entire 2019 year,  the volume of food Feeding Avery Families distributed rose from an already mind-bogging 306,000 pounds to a total of 506,000 pounds.  Feeding Avery Families took over the county's weekend backpack food program in Avery County Schools, added food pantries  to each school  loaded with snacks and established five community pantries outside several local schools.