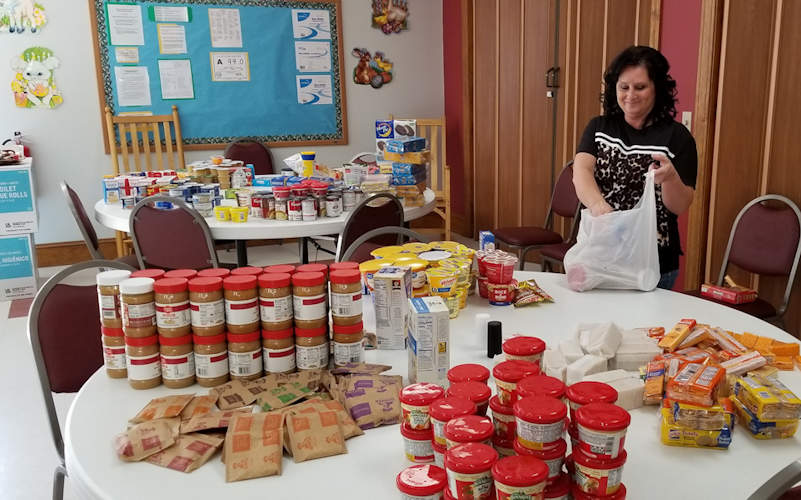 Provided by Beverly Nelson | Photo: Avery Senior Services
If you have older adults in your life, you should also know that seniors occasionally need more than just comfort and connection to live a healthy, happy life. If you're concerned about older friends or loved ones, here are some ways you can help.
Make Sure Seniors Have Healthy Meals
Cooking and preparing meals can be a challenge for many seniors. So, if you are concerned about an aging loved one getting enough to eat, these tools can help.
Food Is just one serving of what Meals on Wheels provides for seniors!
Interested in a Meal Delivery Service? Take a look and decide which one works best for you.
If you're struggling to find food for yourself and your family, FAF can help!
Make Sure Seniors Are Safe at Home
A home should be a place of comfort and solace. For seniors who live alone, however, home can provide comfort, but it can also present certain health hazards. Here are some ways you can help your senior loved ones avoid common in-home injuries.
Help Low-Income Seniors with Their Budgets
Some seniors could be navigating difficult financial situations. While you don't want to overstep, if you have a great connection with someone, offer to help them get their finances in order.
If you have a beloved senior in your life, let them know how much they mean to you. Help your older friends and relatives by going above and beyond to provide them with the extra bit of comfort, safety, social connection, and compassion they need to thrive.
Go to Avery County Senior Services website for many local resources and free programs. Their office is located at 165 Shultz Circle in Newland.