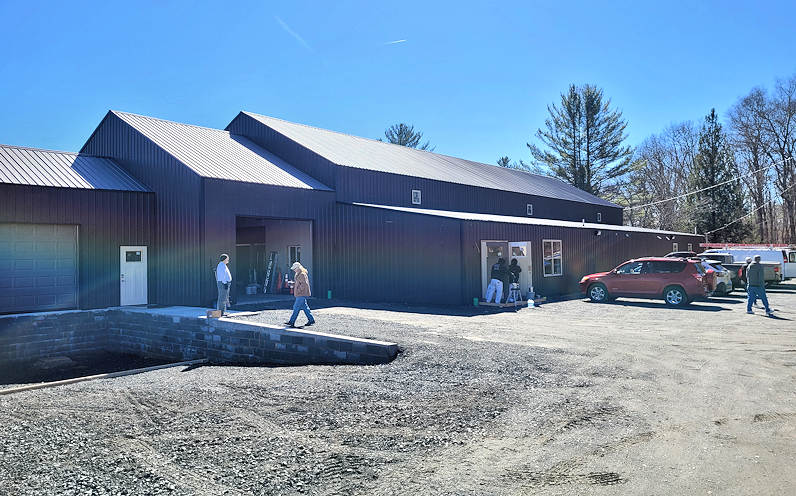 What a big day! Feeding Avery Families opened the new Operations Center on April 5, 2023, by providing food to 91 families. The new 10,000 square foot center is located at 189 Old Vale Road in Newland. The $1.2 million center doubles the previous space they had nearby, allowing the return to client choice where clients pick out their own food in a "grocery store" setting. This format reduces waste and creates personal relationships that allow us to identify and help with other client needs.
Additional storage space allows us to take advantage of last-minute opportunities to secure free food and personal care items in bulk quantities. An additional cooler will store more fresh local produce, plus an additional freezer accommodates more frozen meat.
The expanded space will welcome the new Community Health Initiative, improving health and lifestyle by emphasizing nutritional education counseling and medically appropriate food to those with specific health needs. The demonstration kitchen will provide healthy cooking classes and tastings for both adults and children, along with classes by a nutrition professor and student interns.
A covered drive-thru allows for much easier to unload donations and load food for our initiatives. The loading dock is able to receive larger shipments from MANNA FoodBank, safely and out of the weather. A meeting room will be available for partner agencies such as the Avery County Health Department, Appalachian Regional Healthcare and Dept of Social Services to provide additional services to clients. The building will also serve as a Disaster Emergency Center.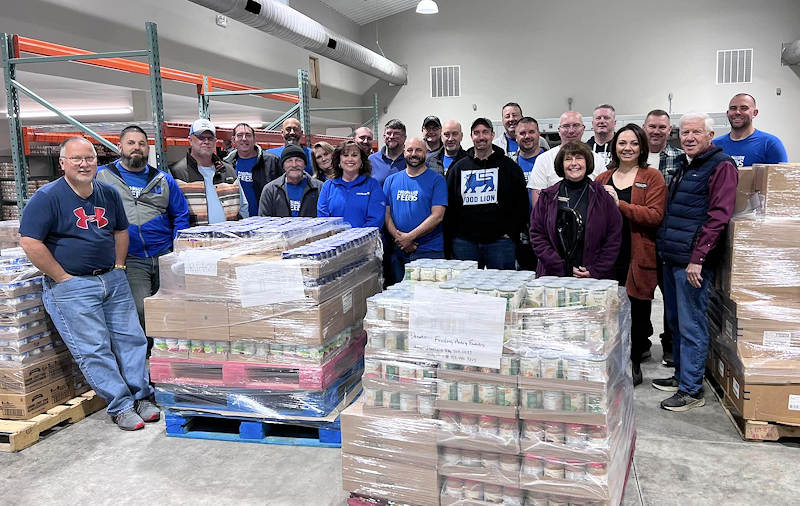 The move got an extra boast thanks to Food Lion Feeds! On Friday, March 31, we received 2,400 pounds of pantry stocking food donated by our friends at Food Lion! More than 20 of their store managers showed up to help us get settled into our new space. What an absolute pleasure it was to receive their help, and we are so thankful!
Dozens of volunteers worked long hours to set-up shelves, move in food and stock the shelves. Their support helps us continue in our mission to fight against hunger and makes our organization exist to serve our neighbors in Avery County.
Distribution days are now on Wednesday (instead of Friday). Each family received an average of 50+ pounds of food – including boxes of groceries, frozen meats, produce, bread and more.
In 2022, we gave away 441,718 pounds of food – enough food to create approximately 400,000 individual meals!